How to win buyers and influence sales with architecture renderings – top 6 tips
We've seen a number of actions and approaches that assure the best return on investment from high quality renderings. We'd love to share them with you in this post.
The key observation is that the proposal or competition for which you use visualizations is just the beginning. Even if you fully achieve your goals related to the project, the audience you're addressing with the images you've invested your money and effort into is limited.
Based on our conversations with successful companies, most of the value of the renderings is realized over time, addressing much larger audiences both online and offline. Renderings should be considered as a key part of the marketing strategy, conveying excellence to potential customers on your website and social media profiles.
Here are several ways in which you can leverage your images for the greatest return on investment.
Create drip campaigns on your Linkedin, Instagram and Twitter profiles
Let's state the obvious: videos and images play the key role in any digital marketing campaign. Posts containing images and videos are much more likely to engage customers than those containing only text.
Architecture Instagram and Twitter are pretty much all about images. While photographs of your completed projects may be great, they are old news. In internet years any finished project is prehistoric.
People get excited about things that are either happening now or are going to happen, like your new project that will be completed in a year. This is a good candidate for some quality posts.
However, on social media you're not competing with Archicad screenshots, you're competing with Kim Kardashian. Posting basic or low quality visualizations is not just unconvincing – it can be actually off-putting.
Luckily you've invested in high-end images that attract attention and inspire. How to best use them on social media?
We suggest to start with a few teasers, not disclosing all the information about the project upfront and not showing the full structure. Perhaps start with a frame showing a detail of the building from the rendering. Over days or weeks you can start releasing more information and more visuals, creating a buzz like no other.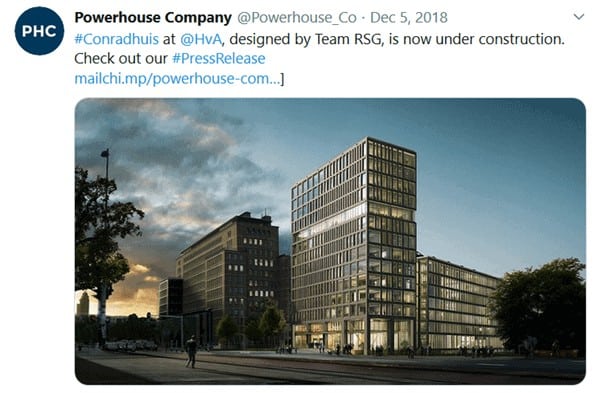 Source: https://twitter.com/Powerhouse_Co
Put your best foot forward on your website
Leadership in adoption of high-end renderings and animations correlates extremely well with the success and prestige of architectural companies – best practices can be seen employed by global leaders like Snøhetta, Bjarke Ingels Group or A-lab. We recommend visiting their websites for inspiration and as a realistic benchmark that you can aim for, even if you operate on a tight budget.
High-end renderings created for your project can provide a great visual highlight of your website, either featured prominently on your homepage (perhaps even as a header) or in the Featured Projects section.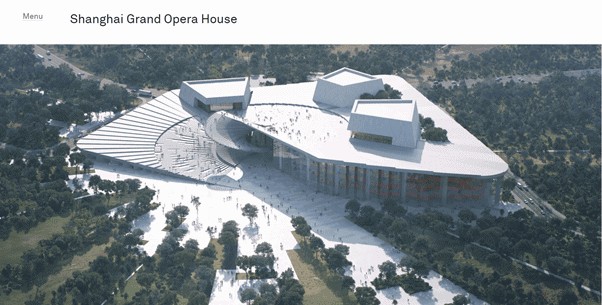 Source: https://snohetta.com/projects/409-shanghai-grand-opera-house
Create a strong visual narrative in your conference presentations
Presentations at architectural conferences and trade fairs when done right can be some of the most effective marketing strategies and networking tools. People attending these conferences are your potential customers and it is up to you to spark their interest and convert them as future clients.
If you have an opportunity to participate as a speaker, you can support your efforts with CGI-based slides to capture the audience's attention and serve as a visual guide to your story. Don't forget to have it recorded and posted on your YouTube channel and social media profiles!
Deliver architectural inspirations in your newsletter
Once you have caught the attention of an audience, you can continue to engage with them using email marketing. However, text-based emails are not enough to captivate your prospects. It's 2019, and, let's face it – most of us have short attention spans and inboxes full of newsletters.
Taking a moment to look at beautiful images of your projects can provide a moment of rest and inspiration for the architecture-minded audience of your newsletter. That's of course in addition to a reminder of your skills and the prestige of your projects.
Engage the emotions of your proposal's audience
Several studies conclude that around 90% of sales decisions are based on emotion, and high-end CGI elicits much better emotional response from viewers than basic illustrations. Using high quality renderings demonstrates that you care about your vision to such a degree that you are leveraging other most qualified professionals to assist in making it a reality.
Position your project to win in architectural competitions
You shouldn't hope to win a competition if you are not the best, therefore you should strive to present the best entry both in terms of substance and delivery.
This is where 3D graphics play a vital role. They are easy to notice and a great way to showcase all the strengths and benefits of your project. It is also important to ensure that the jury clearly understands your vision. Include all the strong points of your ideal solution and present it in the location's context to make the audience clearly grasp your value proposition. 3D renderings can help you convince the jury and win.
Lastly, it's worth putting your investment into perspective when making a choice whether to outsource renderings and how much to spend on visual collateral.
By far the largest part of your budget on any project or proposal are the billable hours of your design team – it is also no doubt the work requiring your most advanced expertise. However, many of your clients will focus 80% of their attention on the images illustrating the project. Showcasing your refined design with equally good renderings may be a small investment that will help leverage your existing effort for much greater final impact.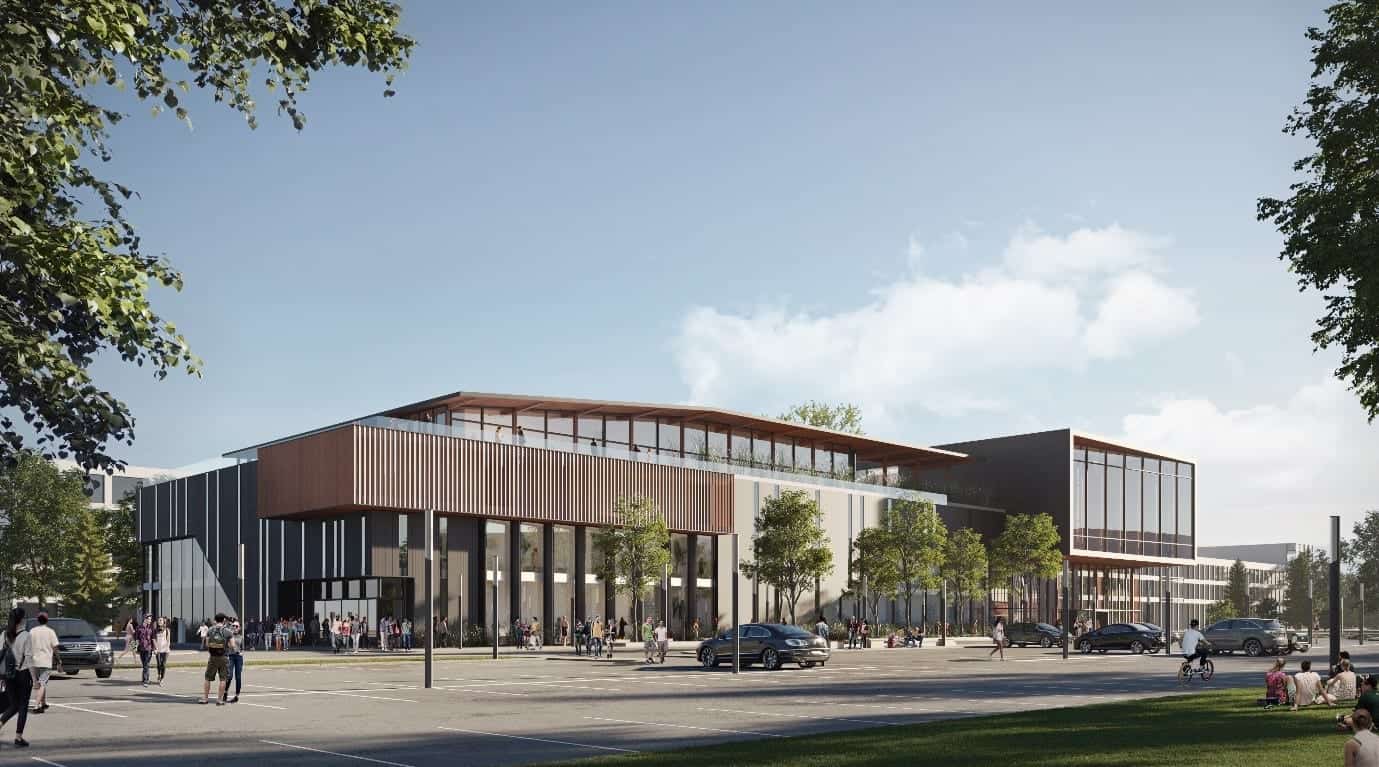 We've seen a number of actions and approaches that assure the best return on investment from high quality renderings. We'd love to share them with you in this post. The key observation is that the […]