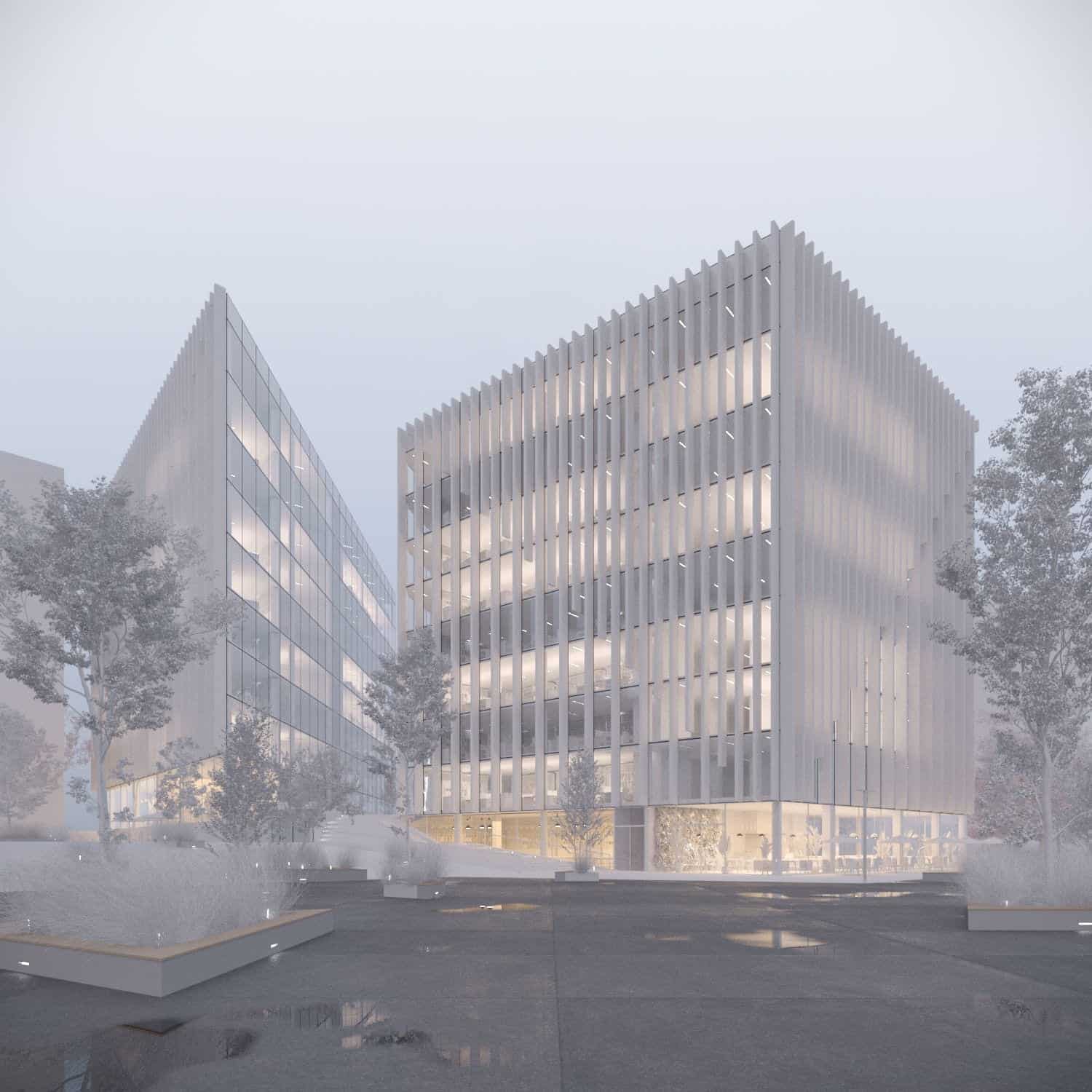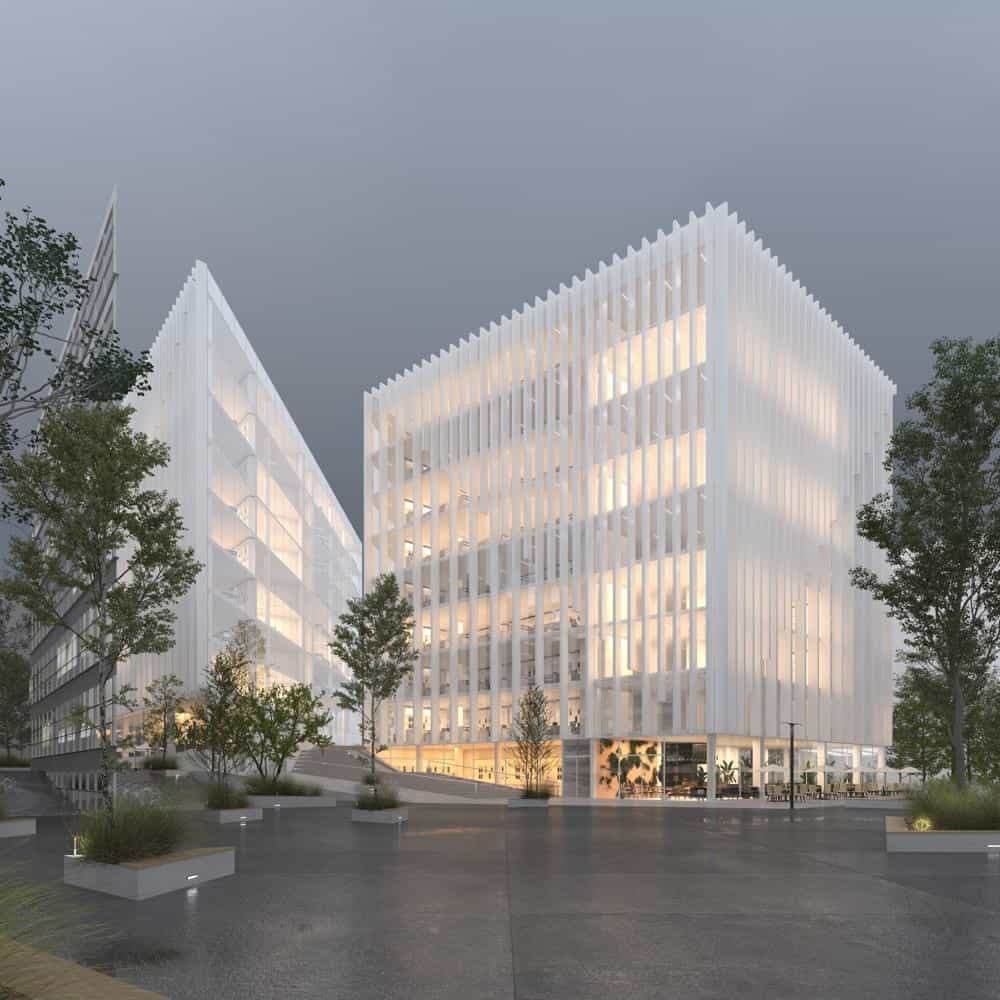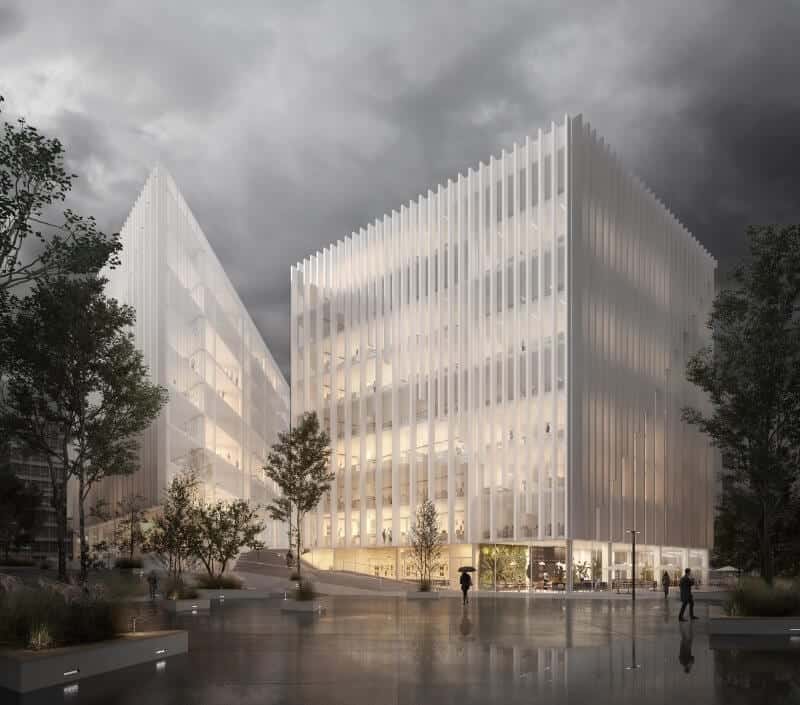 Our process
Phase 1
Raw clay model and light
The first preview images we submit show proposed camera angles and light on a raw clay 3D model of the building and its environment. 
The goal of this phase is to help you pick a selection of shots best underscoring key strengths of your projects and to get your sign-off on the detailed 3D model of the design.
Phase 2
Preliminary, non-photorealistic textures
After we've confirmed all elements of the 3D model, we create preliminary, non-photorealistic textures and pick the right sky. 
The goal of this phase is to get your confirmation of the materials used in the design and their hues before our artists put their skills to work on creating photorealistic textures.
Phase 3
Final, photorealistic textures
In the last phase of our work we first create detailed, photorealistic textures of all elements of the project. Next, we put our hardware to the task of rendering your images in high resolution. 
Our last steps is fine-tuning the images in post-production using Photoshop and adding critical elements of the composition, including people and storytelling concepts.

Materials needed before the project
Must have
3D model (preferably in .3DS/.FBX/.OBJ format) or DWG drawings of floor plans and elevations
Site address and site plan
List of building materials used
Nice to have
References for the end result and atmosphere
Target audience of the images
List of greenery and plants used in the project

Time to deliver
We have designed our workflow around a standard 10-15 workday delivery timeline for all projects except the very largest ones.
However, being battle-hardened veterans that completed 11 large architecture competition projects in their first 6 months of work as a team, we are able to deliver high quality work on deadlines shorter than 10 days (subject to availability).

Pricing
Our goal is to provide exclusive, high-end images to all architects and developers who create beautiful architecture. We constantly work to streamline and automate our processes to offer our services at unparalleled prices.
We have a standard, transparent price list (ask us about it!) and can provide you with a same-day quote. The final quote depends on three factors: the scale of the project, time to deliver and the number of images ordered.